RubyConf 2017 Jakarta
RubyConf Indonesia 2017 will be the first ever Ruby conference in Indonesia, it will be held 2 days, from October 6th until October 7th 2017, in Jakarta, the bustling capital city of Indonesia.
Indonesia is currently experiencing rapid growth in the IT industry, especially in the startup sector. Inline with the situation, Ruby usage also increase significantly these past years.
Ruby is seen as a language with great ecosystem and focus on programmer's productivity to help reduce time to market of a product. This will be the chance to connect with everyone in the Ruby Community.
The event is organized by a group of volunteer rubyists with non-profit principle.
Networking with
Rubyist from Indonesia
and the region
A chance to show your support for the community in the first ever RubyConf in Indonesia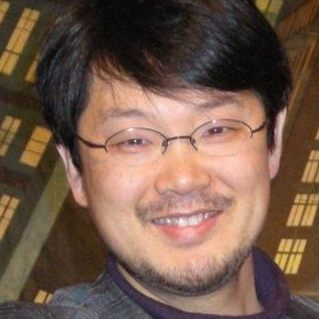 Yukihiro "Matz" Matsumoto
Video Conference Keynote
Title: TBA
TBA
Bio:
Yukihiro Matsumoto aka "Matz" is the creator and chief designer of the Ruby language and its reference implementation, Matz's Ruby Interpreter (MRI). He works for many open source related organizations and companies, e.g. NaCl inc. in Japan, Heroku and Ruby Association.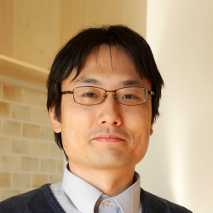 Koichi Sasada
Conference Keynote
Title: Ruby's Concurrency Management: Now and Future
Now, Ruby has several concurrency management features: Threads and Fibers. Threads support preemptive context switching and Fibers are for self context management. Further more, I proposing new concurrency feature "Guild" for Ruby 3. Guild support "isolation" for parallel execution. They have advantages and disadvantages. In this talk, I will introduce current features and discuss pros. and cons. Also I will show you the new feature "Guild" and why it is needed. With this talk, you can understand Ruby's concurrency deeply.
Bio:
Koichi Sasada is a programmer, mainly developing Ruby interpreter (CRuby/MRI). He received Ph.D (Information Science and Technology) from the University of Tokyo, 2007. He became a faculty of University of Tokyo (Assistant associate 2006-2008, Assistant professor 2008-2012). After the 13 years life in university, he had joined a member of Matz's team in Heroku, Inc. Now he is a member of Cookpad Inc (engineer). He is also a director of Ruby Association.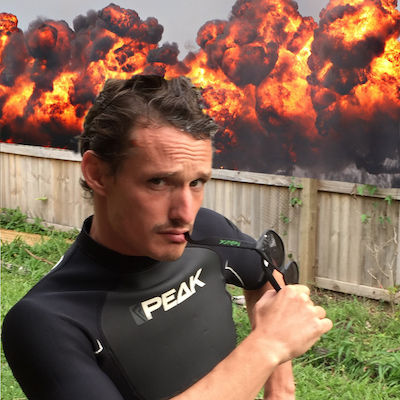 Nick Sutterer
Conference Keynote
Title: Ruby is Dead?
Having a simple programming language doesn't mean the applications will be simple. Higher abstractions are needed - but Ruby doesn't seem to give us those! Here is a tour through other languages, and how we can have nice things in Ruby.
Bio:
Drinks IPAs, designs APIs. Creator of http://trailblazer.to (Cells, Apotomo, Roar, Representable, Reform, Disposable, Uber, and more). His expertises are in Ruby architecture and component-oriented system design, refactoring, Rails, gem development.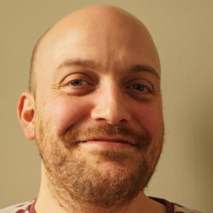 Aaron Cruz
Conference Keynote
Title: How I Learned Indonesian In 30 Days
I like challenges. Since seeing and hearing Indonesian for the first time, I've found it incredibly fascinating. So with the help of Ruby, I started on a journey to learn Indonesian in 30 days. I will go through the tools I used and talk about abstractions, dependencies and how DRY is not always GREAT. Join me on my quest to master the Indonesian!
Bio:
Aaron is a food lover who speaks about Ruby and other programming languages at conferences around the world. For his real job, he helps Rails SaaS owners reduce churn through performance audits and fixes. Currently, he help Advertising Agencies create more memorable and engaging ad campaigns by developing custom, branded chatbots.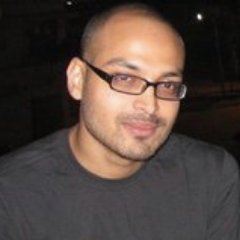 Sidu Ponnappa
Conference Keynote
Title: 12 years of Ruby
I've worked with Ruby since 2005 and Ruby 1.8.3. My first startup was based on Rails 0.10. I've built software, communities, products and businesses around Ruby for a dozen years. This talk is the (deeply personal) story of what I've seen and learned in 12 years of Ruby.
Bio:
26 years coding, 12 years coding for money, 2 jobs, 5 startup attempts, 1 exit, 1 non profit, 3 conferences (including RubyConf India), Many, many failures :). Currently: Head of Data Engineering, GO-JEK. More: http://sidu.in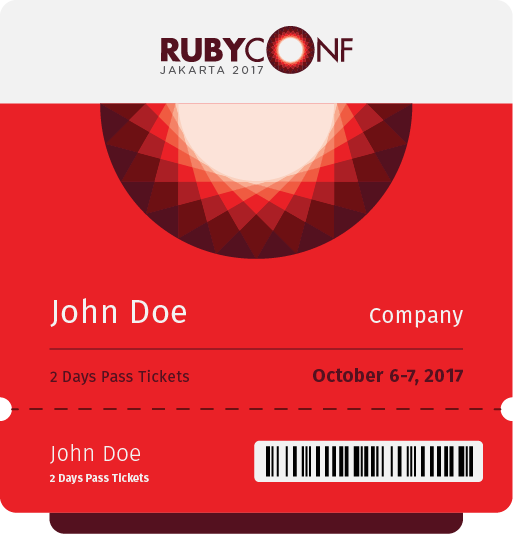 ADDRESS
GO-JEK Office
Pasaraya Blok M Building B 7th Floor,
Kebayoran Baru, Jakarta, Indonesia
Indonesia Ruby Community (ID-Ruby) was established in 2001, once started as a Yahoo mailing list group. Following Ruby's increasing trend through the years, ID-Ruby has been growing and holding monthly meetups. Active Slack group with over than 300 members covers sharing sessions online.
In 2017, ID-Ruby grows bigger by creating Tangerang, Bekasi, Bandung, and Jogja branches. ID-Ruby believes it's the right momentum to organize RubyConf Indonesia 2017. To accommodate this needs alongside the optimism to grow even bigger, ID-Ruby transforms to a legal non-profit organization under PERKODI (Perkumpulan Pengrajin Kode Indonesia).
| | |
| --- | --- |
| Didik Wicaksono | CTO of Cookpad Indonesia |
| Giovanni Sakti | Product Director of Virkea, CEO of Starqle |
| Fiqi Fitransyah | Software Engineer at CPXi Indonesia |
| Agung Setiawan | Software engineer at Bukalapak, Founder of IDRails.com |
| Taufiq Muhammadi | Founder of Kliena.com |
| Rofiqi Setiawan | Product Manager at Quipper Ltd. |
| Achmad Gozali | Principal Engineer at MatahariMall.com |
| Muhammad Fauzi | Back-End Developer at Alodokter |
| Vicky Hardiman | Co-Founder of Konserku |
| Koko Surya Lingga | Backend Developer of Virkea |
| Nugroho Herucahyono | CTO at Bukalapak |
| Taufan Aeroperkasa | Product Engineer at Go-Jek |
| Arly Mursalin | Head of Creative at Midtrans |
| Tegar Aji Pangestu | Software Engineer at Bukalapak |
Conduct
Conference Code of Conduct
All attendees, speakers, sponsors and volunteers at our conference are required to agree with the following code of conduct. Organizers will enforce this code throughout the event. We are expecting cooperation from all participants to help ensuring a safe environment for everybody.
Read More