RubyConf 2017 Jakarta
RubyConf Indonesia 2017 will be the first ever Ruby conference in Indonesia, it will be held 2 days, from October 6th until October 7th 2017, in Jakarta, the bustling capital city of Indonesia.
Indonesia is currently experiencing rapid growth in the IT industry, especially in the startup sector. Inline with the situation, Ruby usage also increase significantly these past years.
Ruby is seen as a language with great ecosystem and focus on programmer's productivity to help reduce time to market of a product. This will be the chance to connect with everyone in the Ruby Community.
The event is organized by a group of volunteer rubyists with non-profit principle.
Networking with
Rubyist from Indonesia
and the region
A chance to show your support for the community in the first ever RubyConf in Indonesia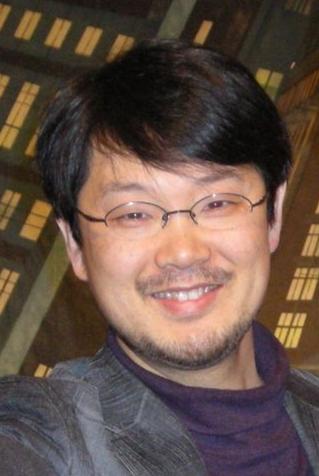 Yukihiro "Matz" Matsumoto
Video Conference Keynote
Yukihiro Matsumoto aka "Matz" is the creator and chief designer of the Ruby language and its reference implementation, Matz's Ruby Interpreter (MRI). He works for many open source related organizations and companies, e.g. NaCl inc. in Japan, Heroku and Ruby Association.
ADDRESS
GO-JEK Office
Pasaraya Blok M Building B 7th Floor,
Kebayoran Baru, Jakarta, Indonesia
Indonesia Ruby Community (ID-Ruby) was established in 2001, once started as a Yahoo mailing list group. Following Ruby's increasing trend through the years, ID-Ruby has been growing and holding monthly meetups. Active Slack group with over than 300 members covers sharing sessions online.
In 2017, ID-Ruby grows bigger by creating Tangerang, Bekasi, Bandung, and Jogja branches. ID-Ruby believes it's the right momentum to organize RubyConf Indonesia 2017. To accommodate this needs alongside the optimism to grow even bigger, ID-Ruby transforms to a legal non-profit organization under PERKODI (Perkumpulan Pengrajin Kode Indonesia).
| | |
| --- | --- |
| Didik Wicaksono | CTO of Cookpad Indonesia |
| Giovanni Sakti | Product Director of Virkea, CEO of Starqle |
| Fiqi Fitransyah | Software Engineer at CPXi Indonesia |
| Agung Setiawan | Software engineer at Bukalapak, Founder of IDRails.com |
| Taufiq Muhammadi | Founder of Kliena.com |
| Rofiqi Setiawan | Product Manager at Quipper Ltd. |
| Achmad Gozali | Principal Engineer at MatahariMall.com |
| Muhammad Fauzi | Back-End Developer at Alodokter |
| Vicky Hardiman | Co-Founder of Konserku |
| Koko Surya Lingga | Backend Developer of Virkea |
| Nugroho Herucahyono | CTO at Bukalapak |
| Taufan Aeroperkasa | Product Engineer at Go-Jek |
| Arly Mursalin | Head of Creative at Midtrans |
Conduct
Conference Code of Conduct
All attendees, speakers, sponsors and volunteers at our conference are required to agree with the following code of conduct. Organizers will enforce this code throughout the event. We are expecting cooperation from all participants to help ensuring a safe environment for everybody.
Read More